College Placement Director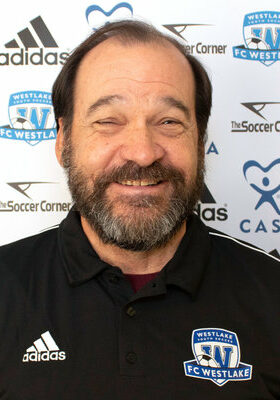 Birthplace: San Antonio, Texas
Cell: (512) 426- 3196
Email: msmith@westlakesoccer.com
Qualifications:
USSF National "C" License

NSCAA Advanced National Diploma
Mike has been involved in soccer in south and central Texas for over forty years. He started out as a youth coach in San Antonio and continued coaching when he moved to Austin in 1982. After coaching in high level club soccer in Austin for five years he took the St. Edward's University head men's soccer coaching position in 1987, which he coached through the 2003-04 school year. He also started the women's soccer program at St. Edward's in 1990, which he coached for nine years. During his time at St. Ed's the men advanced to regional and national tournaments six times and the women three times. In 1999, while continuing to coach the men's team, coach Mike took over the NCAA compliance director position. In 2006 Mike returned to youth coaching for Dynamo Juniors and beginning in 2010 started working as the college placement director for Dynamo. Mike moved to FC Westlake in the spring of 2018 as both a coach and as the College Placement Director. He currently works for the club exclusively as the College Placement Director. When he's not on a soccer field in Texas, Mike can be found hiking in the mountains of SW Colorado.