Our College Placement Program is aimed to give each player the tools and resources they need to take their soccer careers to the next level.  We provide support, advice and information giving each potential collegiate athlete the best opportunity to plan for their future.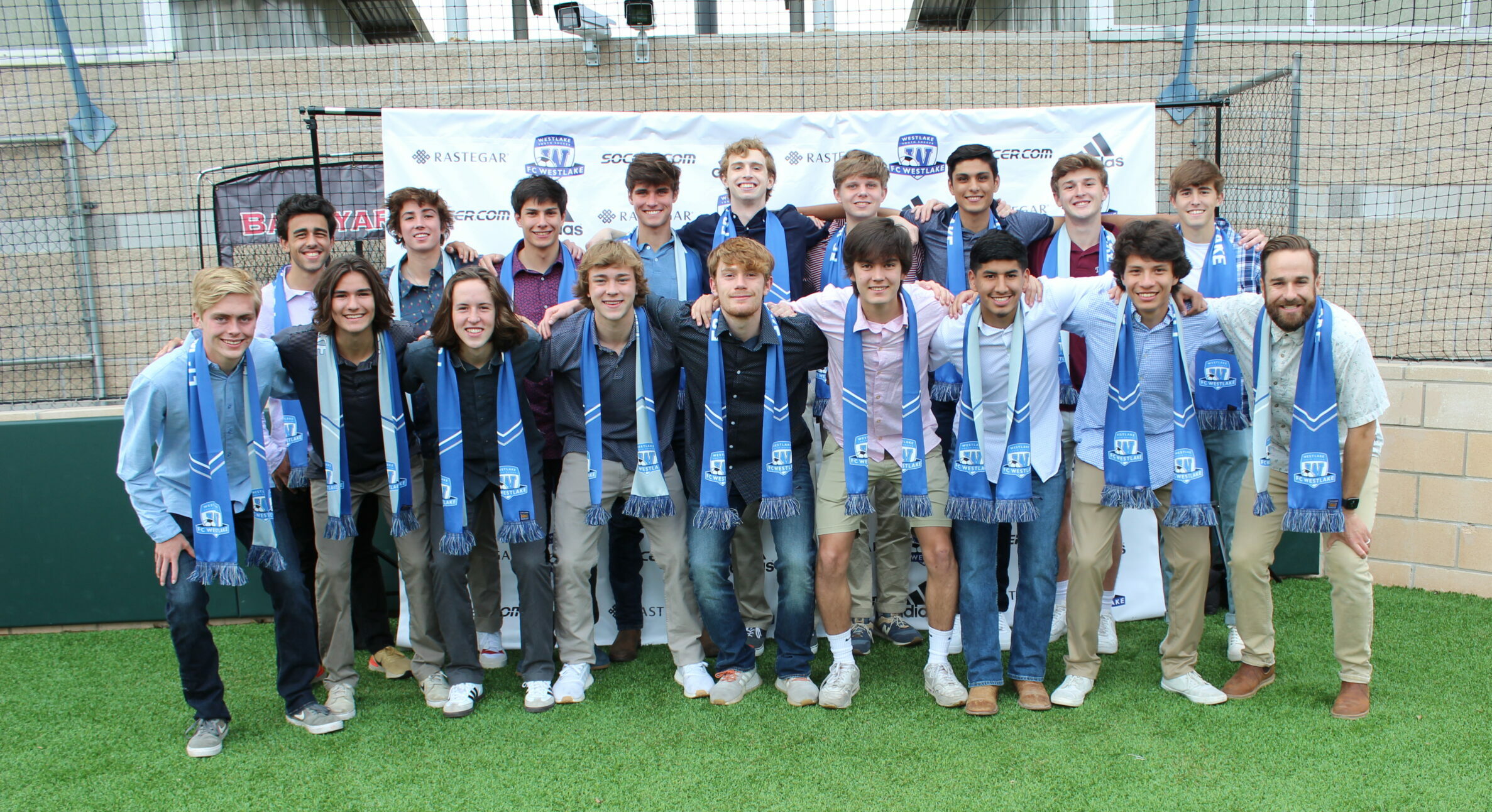 There are two ways to help you determine what's realistic for you:
The first is to go watch college soccer games in person.  Watching on TV or streaming games makes the game appear slower and the players appear smaller than what is actually the case.  There's nothing like being 5 yards from the action to let you know if you can play there.  There are a lot of NCAA Division 3 programs in the area (Southwestern Univ., Concordia Univ. here in Austin and many others within a 75 minute drive), in division 2 there's St. Edward's women's soccer here in Austin and St. Mary's men's (and women's) soccer in San Antonio.  In DI you have UT Austin and Texas State on the women's side and Incarnate Word in San Antonio on the men's (and women's) Side.
To (over)simplify it you contact coaches to let them know you're interested in their school/program, find a way to get in front of the coaches, show them what you can do and then find out if they're interested in you.  It's not as simple as it sounds and we're here to help you through the process.  
Start with either attending our fall College Info Night or watching the video on our website of the 2018 College Info Night.  We usually hold the event in late September or early October.  That will tell you almost everything you need to know like how to research schools/programs, when to start contacting coaches, what to put in an initial email and your profile, etc.
Unless you are a top NCAA Div. 1 prospect (the vast majority are not), sophomore or early junior year is a good time to get started.  Most coaches start trying to watch players when they are juniors or maybe second semester sophomores.  Contacting them a little sooner is great because it can get you "on their radar".  College coaches at all levels receive hundreds of emails from players and can struggle to get to all those players.  If they see your name for the fourth or fifth time, your name may start to stand out as someone with genuine interest.  You don't want to be a pest but being persistent is important.  
Now if you're a senior or about to be – it's not too late…but get going now!  Most division 1 teams are done recruiting your class but lots of division 2 and 3 schools are still looking.
Yes, you should absolutely send video if you have it.  For those teams who use Trace you can pull video clips from Trace and send them to coaches.  If your team doesn't use Trace, then have a parent video your games and put together clips from that video.
The ideal video to send to coaches should have 4-5 minutes of game highlights followed by 20 minutes or so of continuous game tape.  If a coach likes the highlights, then they'll watch the game tape to see how you move off the ball, your speed compared to other players, how hard you work etc.  Always start with the highlights because most coaches will only want to watch continuous game footage if they're already interested from seeing the highlights.
The highlights should include a variety of clips with you mostly on attack but some defending as well (more if you're a defender).  For goalkeepers it can be good to have footage of keeper drills included in the highlights.
College Program Resources
| Name | FC Westlake Team | College Attending | High School |
| --- | --- | --- | --- |
| Abigail Hall | FC Westlake U19G Elite I | St Edwards University | Austin High |
| Ainsley Van Treeck | FC Westlake U19G Elite I | Southwestern University | Austin High |
| Name | FC Westlake Team | College Attending | High School |
| --- | --- | --- | --- |
| Holt Bliss | FC Westlake U19B Elite | Hendrix College | St Michael's Catholic Academy |
| Jackson Wolf | FC Westlake U19B Elite | Dickinson College | Lake Travis High School |
| Juan Acosta | FC Westlake U19B Elite | Huston-Tillotson University | Crockett High School |
| Raghav Sharma | FC Westlake U19B Elite | Southwestern University | Westlake High School |
| Brodi Tokar | FC Westlake U19B Elite | Trinity University | Bowie High School |
| Santi Castillo | FC Westlake U19B Central | Concordia University | Bowie High School |
| William Bradshaw | FC Westlake U19B Central | East Texas Baptist University | China Springs High School |
| Mia Gomez | FC Westlake U19G FDL | Savannah College of Art & Design | McCallum High School |
| Name | FC Westlake Team | College Attending | High School |
| --- | --- | --- | --- |
| Jason Beard | FC Westlake 02B | Mary Hardin-Baylor | Austin High |
| David Aviles | FC Westlake 02B | Our Lady of the Lake | Crockett |
| Hunter Thu | FC Westlake 02B | Pomona College | St. Stephens Episcopal |
| Evan French | FC Westlake 02B | Trinity University | Hyde Park |
| Kenley Kleiman | FC Westlake 02B | Emory Oxford College | LASA |
| Zack Burd | FC Westlake 02B | Weslyn College | Westlake |
| Becker Jackson | FC Westlake 02B Blue | Centre College | St. Andrews Episcopal |
| Aidan Goliher | FC Westlake 02B Blue | Hendrix College | McCallum |
| Tristyn Cabello | FC Westlake 02G | St Edwards | Bowie |
| Addi Taylor | FC Westlake 02G | Concordia | Bastrop |
| Abby Cargile | FC Westlake 02G | Jefferson | Belton |
| Andy Webb | FC Westlake 02G | Millsaps College | Hays |
| Trista Cook | FC Westlake 02G | Northeast Texas Comm. College | Atascosita |
| Keeley Cooper | FC Westlake 02G | Sam Houston State University | Lake Travis |
| Katy Evans | FC Westlake 02G | Northeast Texas Comm. College | Hendrickson |
| Vanessa Ruvalcaba | FC Westlake 02G | Univ. of TX Permian Basin | Hendrickson |
| Aniston Silverthorn | FC Westlake 02G | LeTourneau University | Taylor |
| Adrian Chiang | FC Westlake 03B | Gordon College | Dripping Springs |
| Dereck Espinal | FC Westlake 03B South | Midwestern State University | KIPP Austin Collegiate |
| Jecsi Orellana | FC Westlake 03B South | Midwestern State University | KIPP Austin Collegiate |
| Laren Gradt | FC Westlake 03G | Southwestern University | Vandergrift |
| Isabella Cruz | FC Westlake 03G Red | Midwestern State University | Hendrickson |
| Madalynn Tanksley | FC Westlake 03G Red | Alabama A&M | Cedar Ridge |